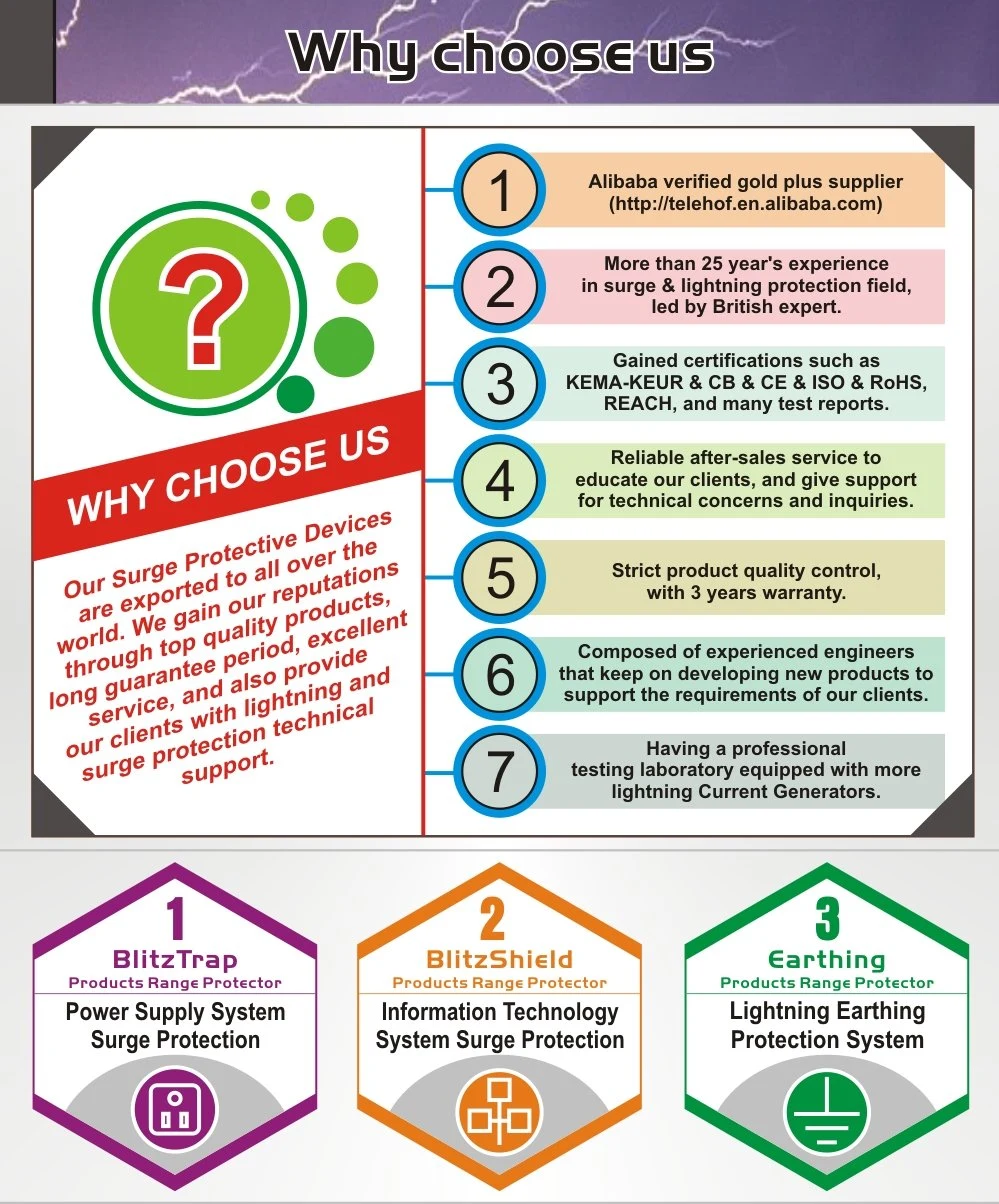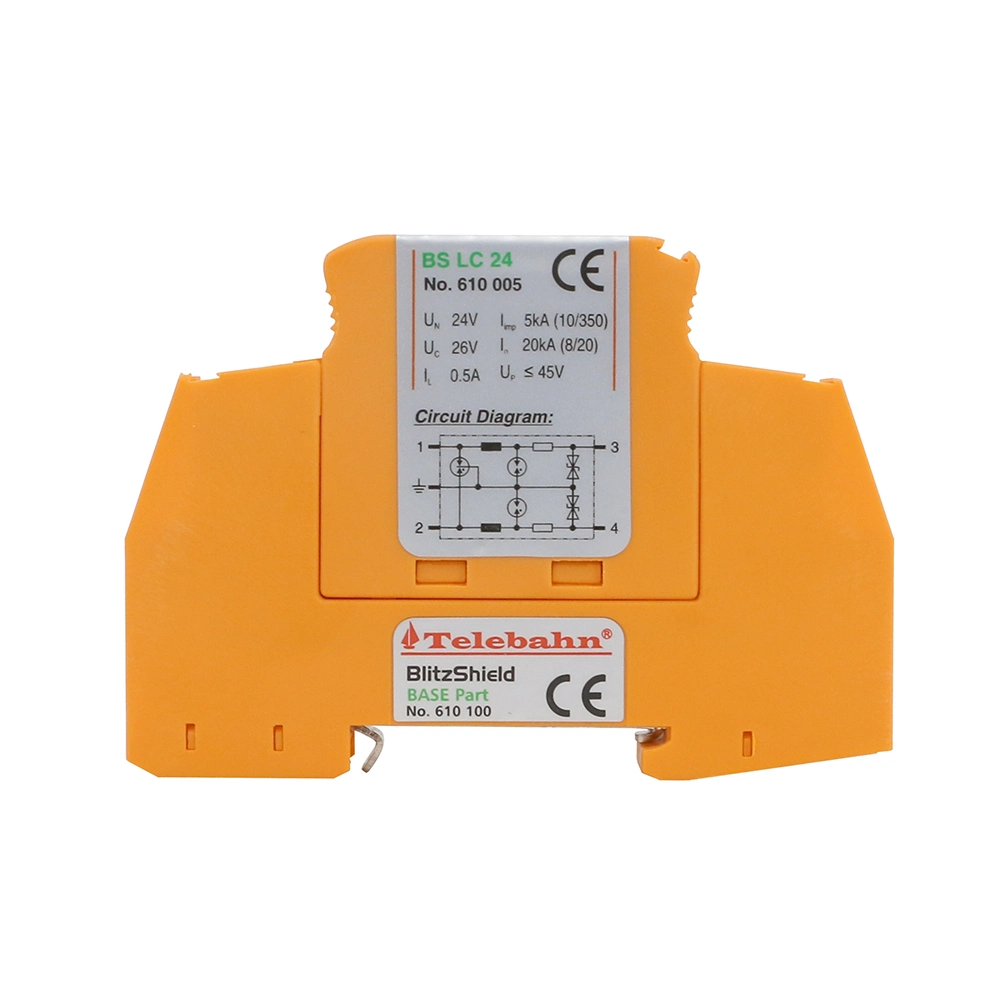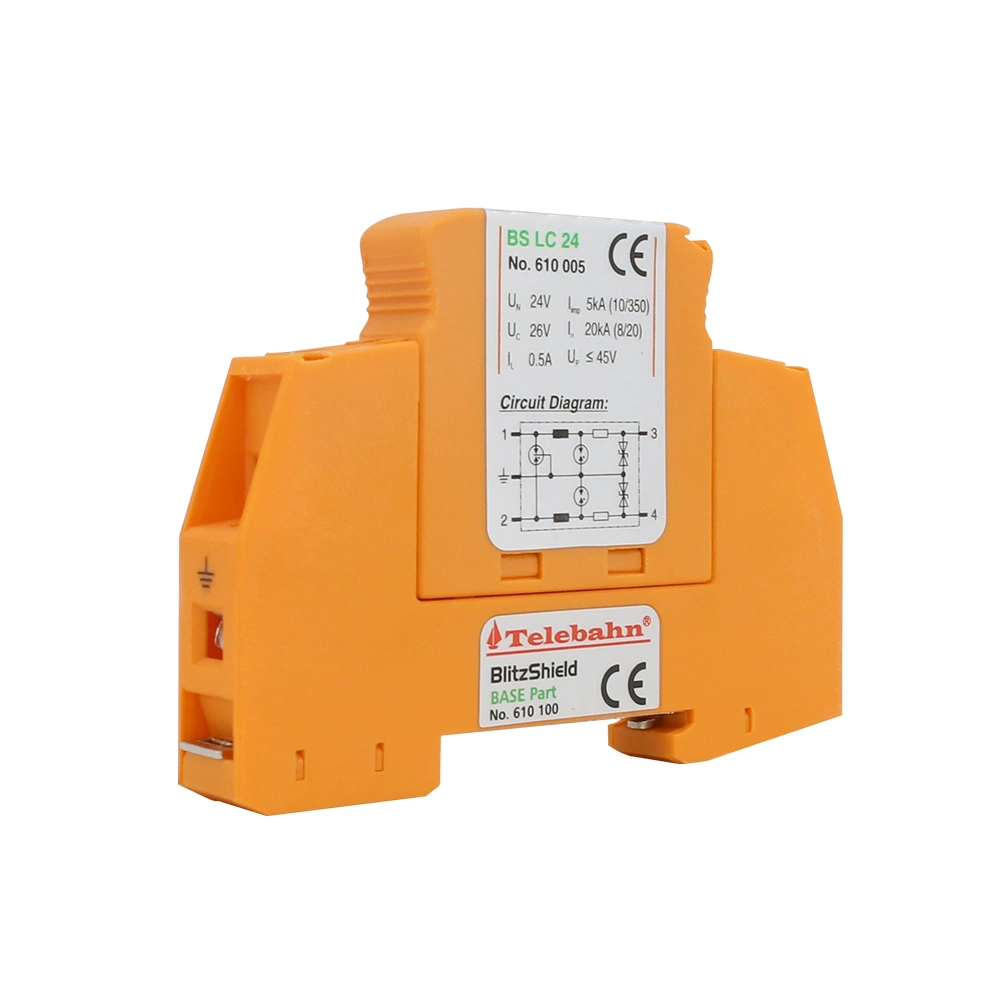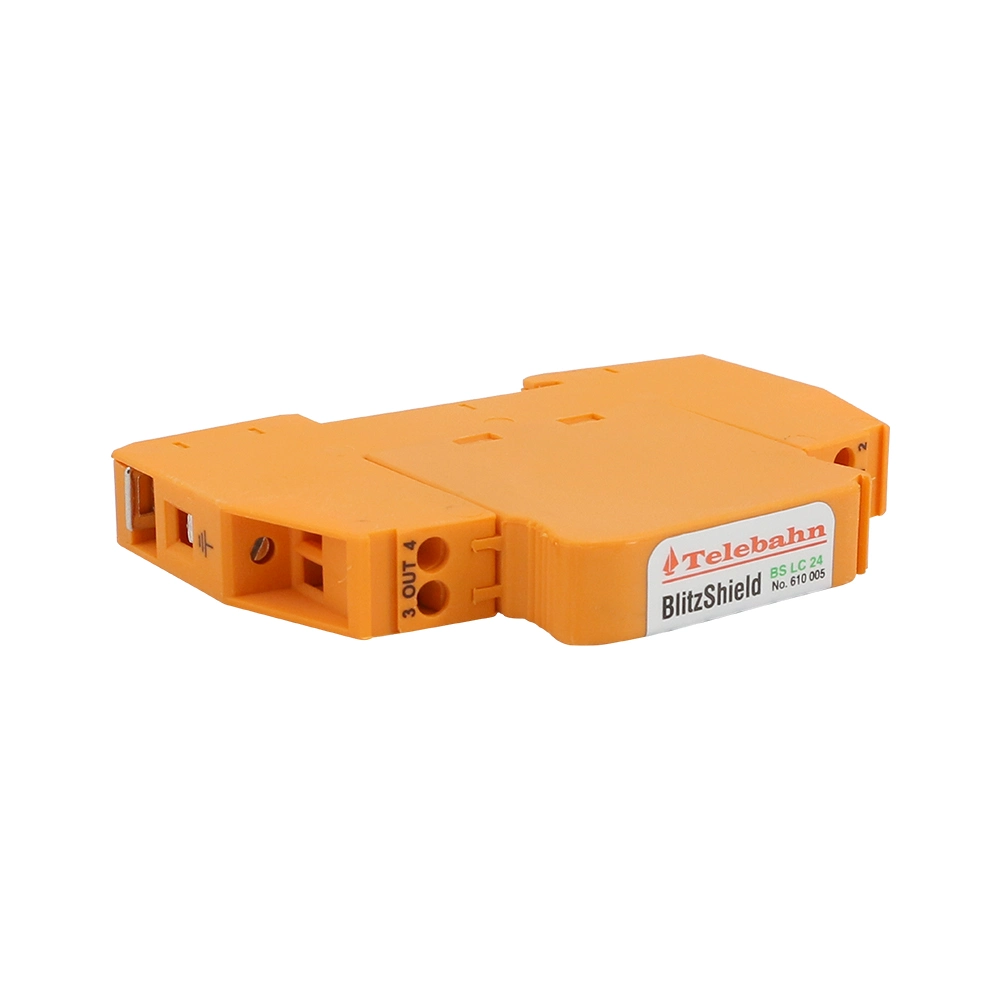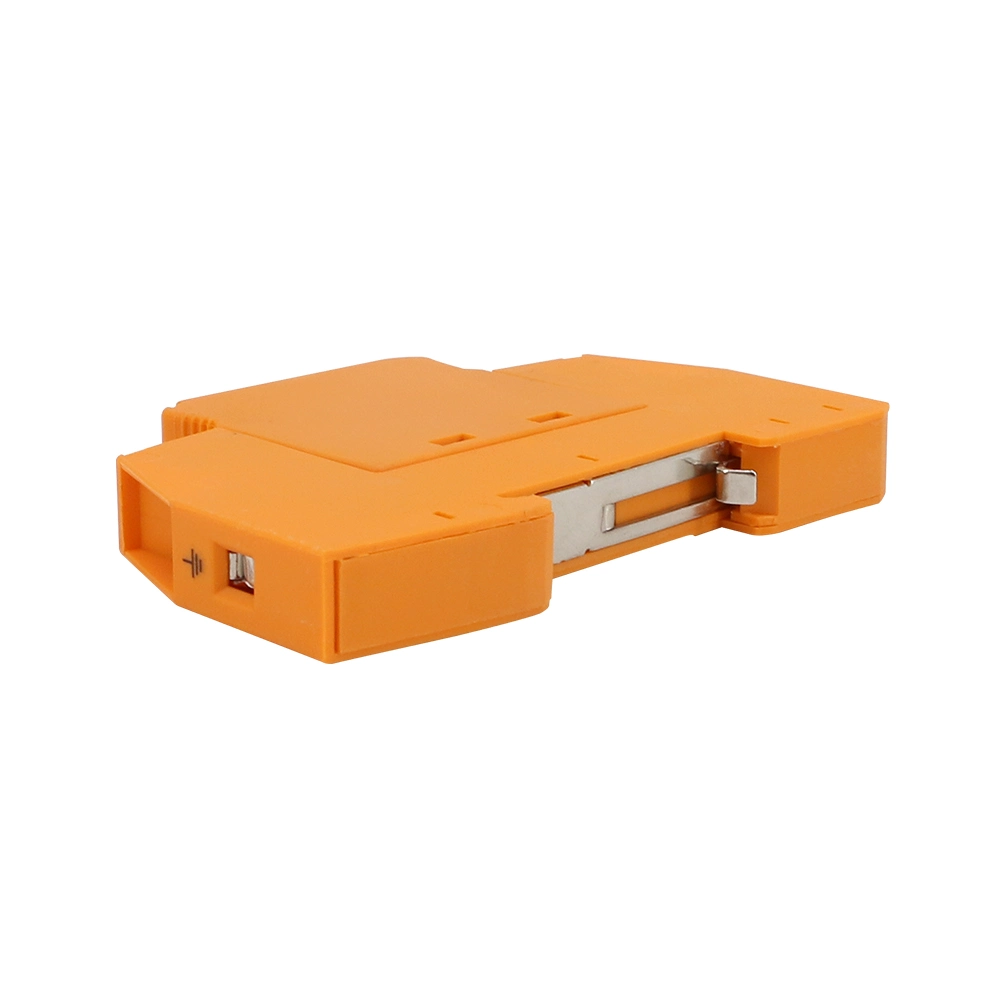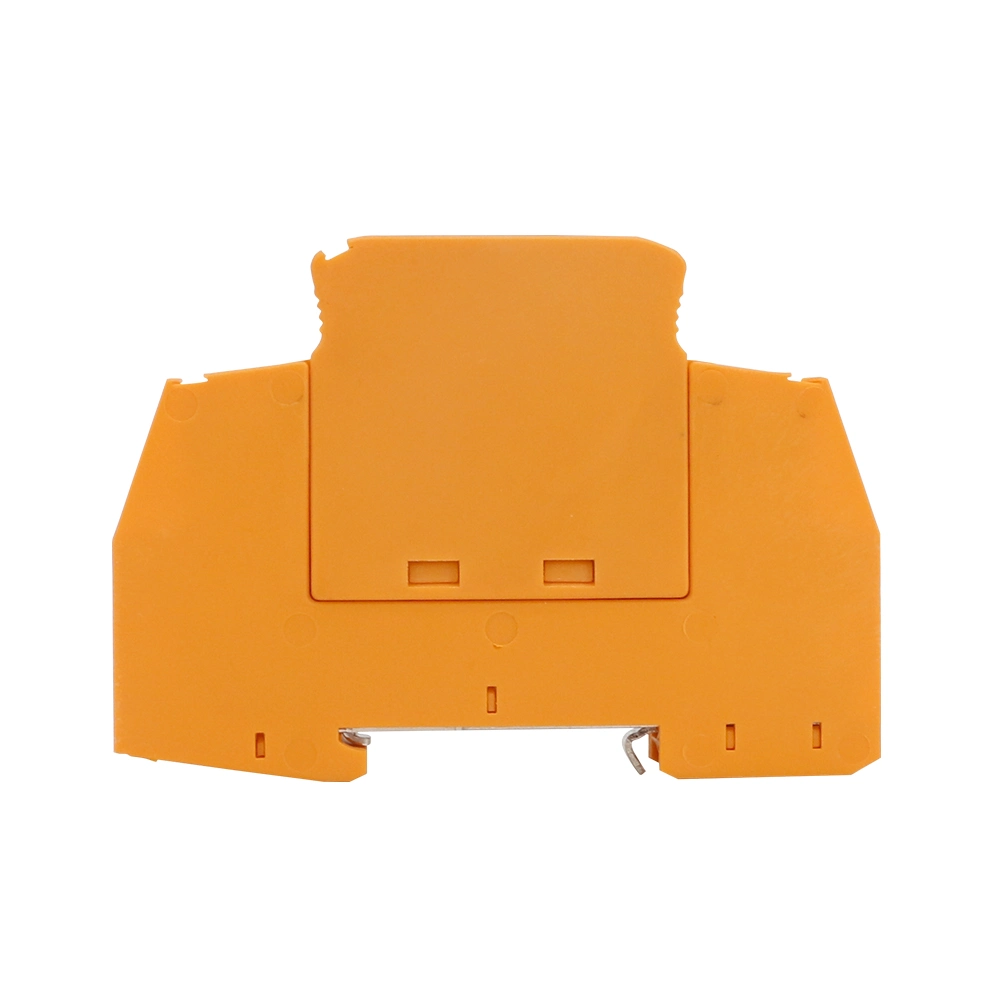 Product introduction
Summary:
BS LC… is installed at LPZ 0A-2 or higher, or directly at the upstream near the protected devices.
Provide protection for 2 single wires of unbalanced interfaces for measuring and controlling system. Designed according to IEC 61643-21; GB 18802.21; YD/T 1542.
Composed by two parts: the base and the protection module
The signal will not be disconnected when replacing the module
High discharge capacity, low voltage protection level.

Application
BS LD… is mainly used in lightning protection for measuring and controlling system,
Such as the field bus, input/output interface of the 0-20mA,4-20mA control line.
Application environment
Temperature: -40

ºC

...+80

ºC


Relative humidity:

≤

95% (25°C)
Technical data:
Model No

BS LC 24

BS LC 48

Art.-No.

610 005

610 007

Nominal voltage

UN

24V -

48V

Rated voltage (max. continuous voltage)

UC

26V - /19V -

55V - /39V

Nominal current

IL

0.5A

Lightning discharge current (10/350)

Iimp

2.5KA (per line)




5kA (total)

Nominal discharge current (8/20)

In

10kA (per line)




20kA (total)

Voltage protection level at Iimp
UP

≤ 90V (line-line)




≤ 45V (line-PG)

≤ 150V (line-line)




≤ 75V (line-PG)

Response time

tA

≤ 1ns (line-line)




≤ 1ns (line-PG)

Bandwidth

fG

5.1MHz (line-line)

8.5MHz (line-line)

Series impedance per line

R

2.2 Ω

Capacitance

C

≤ 0.7nF (line-line)




≤1.3nF (line-PG)

≤ 0.3nF (line-line)




≤0.6nF (line-PG)

Operating temperature range

-40

ºC

...+80

ºC

Cross sectional area

Max 2.5mm2 flexible

Mounting on

35mm DIN rail

Enclosure material

Orange thermoplastic, UL94-V0

Test standards

IEC 61643-21; GB18802.21; YD/T 1542

Certification

CE (LVD, EMC)