NYJ-200D Medical Equipment Neonatal Resuscitation Breathing Machine For Baby
This
CPAP system provides continuous positive airway pressure,used for infant
with stronger spontaneous breath and slightly respiratory failure and
appliesto
pediatrics,neonatology and children under the age of 14 for NCPAP
ventilation.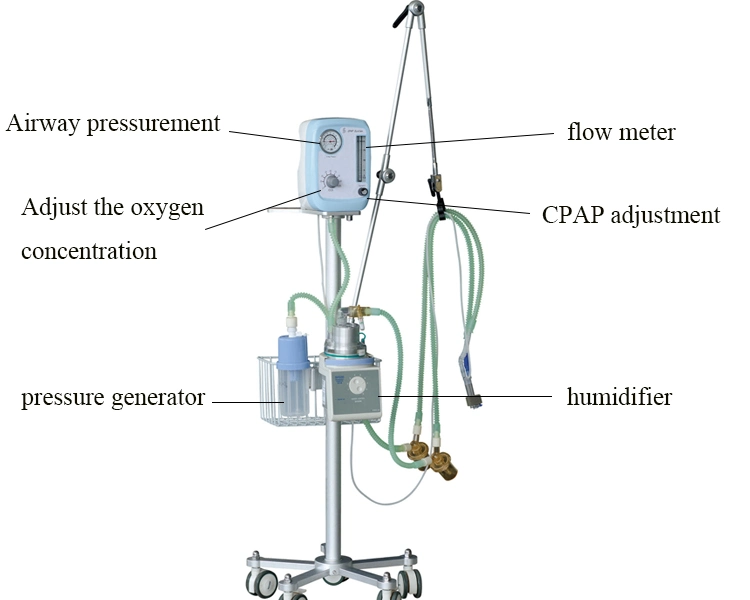 Features :
1,CPAP ventilation mode keeps children spontaneous breath and reduces
chilren breathing work.
2, Continues to provide CPAP mode of constant flow and limited pressure for
newborn baby.
3,Delivery air/O2 mixture with properly adjusted O2 concentration and
continuous positive pressure to premature baby,newborn baby and child,which
will highly improve the safety and efficacy of oxygen therapy.
4, Equipped with build-in oxygen/air blender,ensuring O2 concentration
adjustment to be stable.
5, Reliable CPAP control valve and pressure monitoring system improve
CPAP adjustment precision
6, Optional parts:humidifier with heating device.
Parameters :
Item

Content

Oxygen concentration

21%- 100%

CPAP

0cmH2O~10cmH2O

Continuous flow

1.5L/min~15L/min

Gas source




O2 (for medical use)

Air (for medical use)

Rated working pressure

350KPA±50KPA
certification:

Our company:
Forever Medical is a company specialized in materials and related products for the chemical composition, physical performance analysis, testing instruments and equipment suppliers and service providers. Our mission is that we operate on the basis of making it easy and simple to deal and enabling customers to save time and keep competitive in the medical field. We are looking forward to provide you with our best possible service. We have established a good after-sale service team, providing powerful backup force to our customers.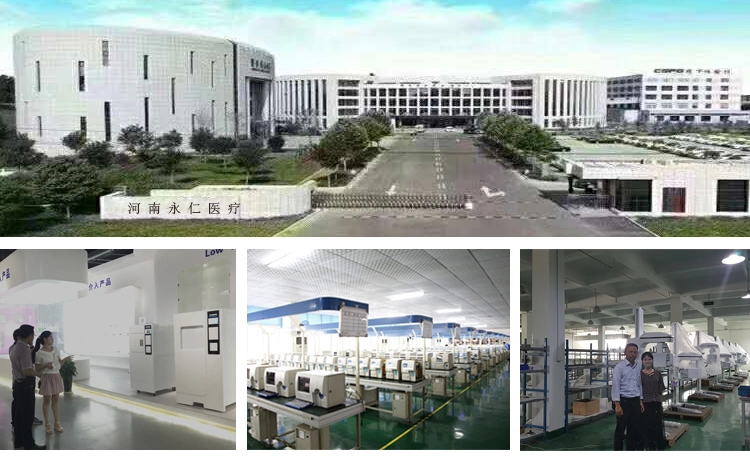 Our Consumers:
The most of our consumers are from African like Ghanaian, Nigerial, South Africa,ect. We also have consumers from Europe and other place, like Ireland, USA, Canada, Mexico, French, Brzil,ect.