Personal Preventive Anti Parcitle Safety Mask(PPM)
About the price, it is subject to change, please contact us for immediate pricing. And we have the advantage of booking air space, please provide the airport, and we can quote CIF price (to the airport ), Thank you.
Products Description
Materials

PP nonwoven & melt-blown filter & ES cloth

Material/Fabric

3 ply (100% new material)

1st ply: 25g/m2 spun-bond PP

2nd ply: 25g/m2 melt-blown PP (filter)

3rd ply: 25g/m2 spun-bond PP

Feature

High BFE/PFE, Adjustable nose piece, Elastic earloop

Regular Lead Time

15 days after production resumed

Packing

50pcs/box, 2400pcs/carton

Box Size(50pcs)

19×10×7cm

Box Weight

218g/box

Carton Size(2000pcs)

76.3×40.2×30.8cm

Gross Weight

12kg/ctn

Weight of one mask

4.3g(

It is about 0.6g heavier than most PPMs

)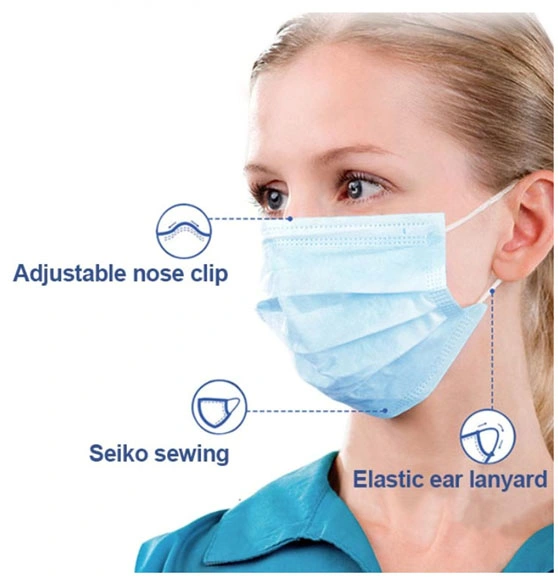 Product feature:
1.Three layeres protection: High quality non-woven outer layer +High quality Melt-blown filter layer+High quality skin-friendly Non-woven Inner layer. Breathable comfort, low respiratory resistance.
2. Plasticity nose bridge strip, Hide the sides of the fixed nose.more suitable for all face types.


3.High-elastic flat ear strap. Will not tighten the ears.

Because the factory has some production lines that produce bras before, the straps are homemade and custom-made, unlike commercially available masks

ear straps.
4.Inner layer:skin-friendly Non-woven. Soft and comfortable, reduce the probability of skin allergies.
5.Physical ultrasonic welding. Encrypted welding point. Strong and durable. Fine workmanship.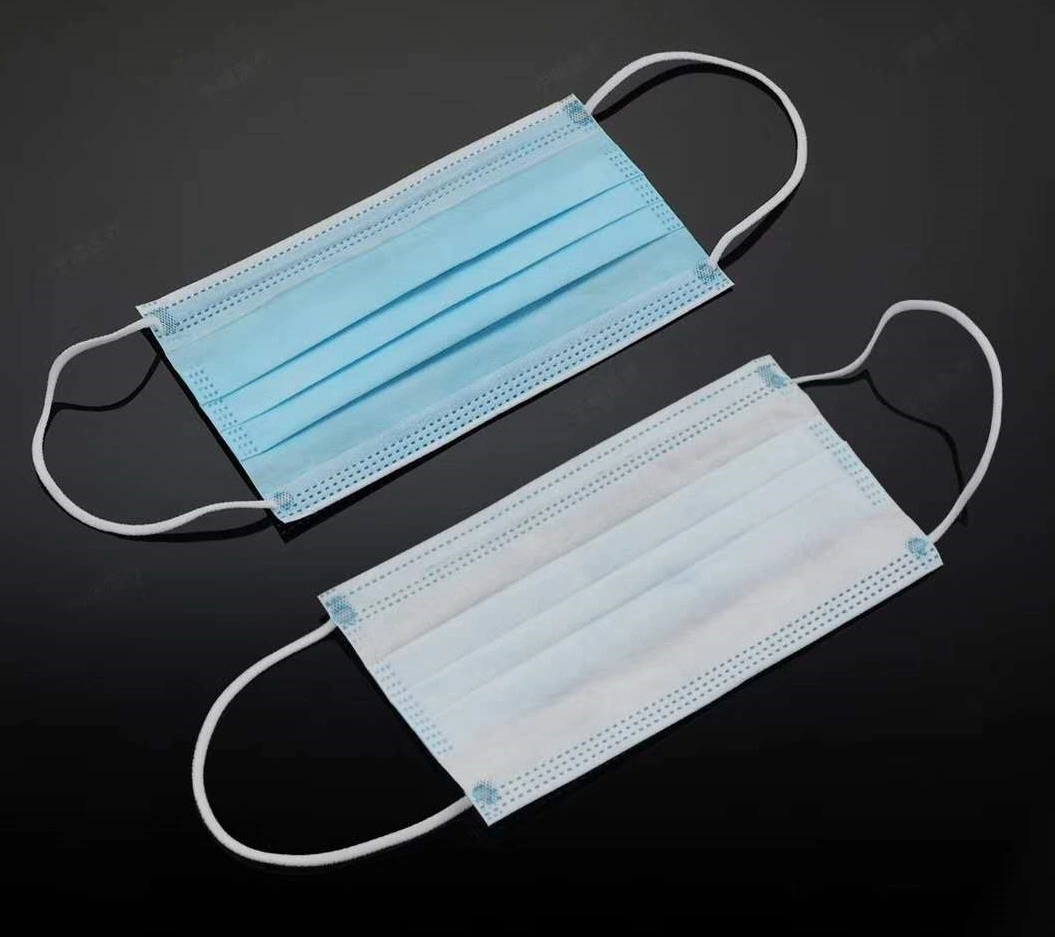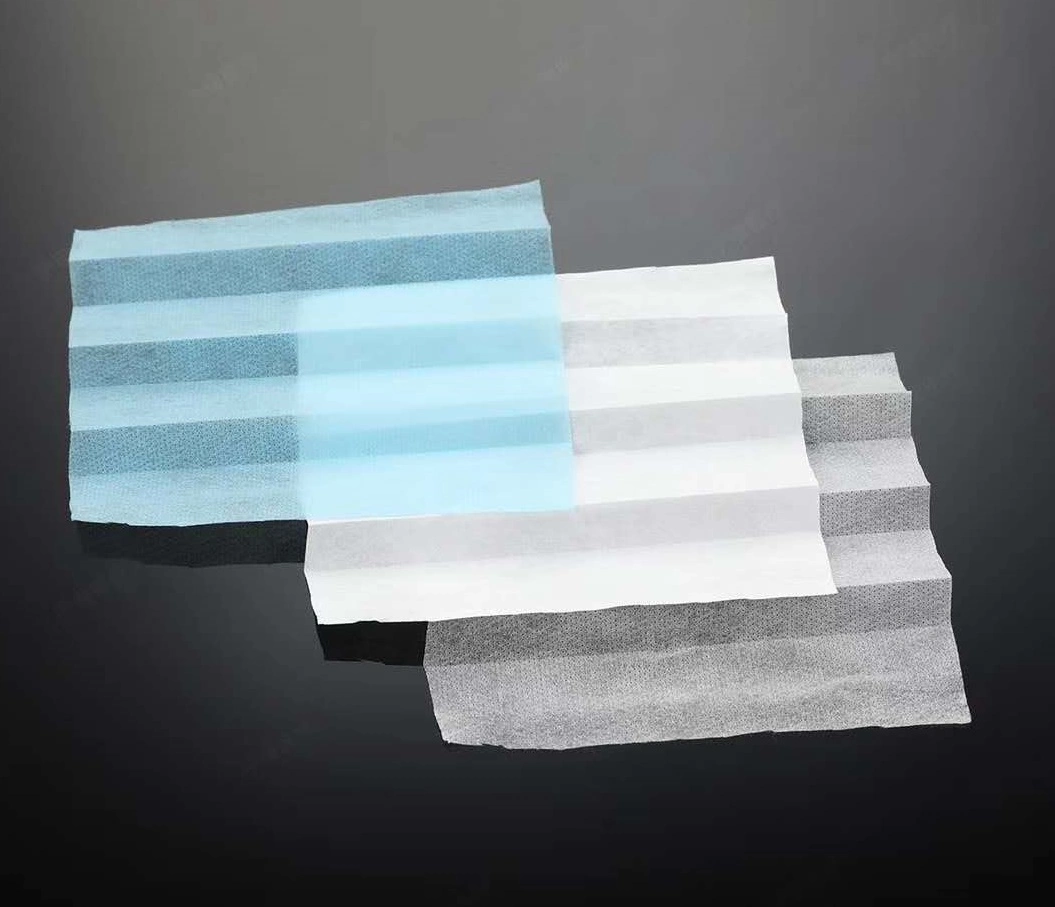 Applicable occasions:
factory work, daily outing, crowded areas
Notes:
the mask is a disposable product, and it is recommended to replace it after using more than 4 hours.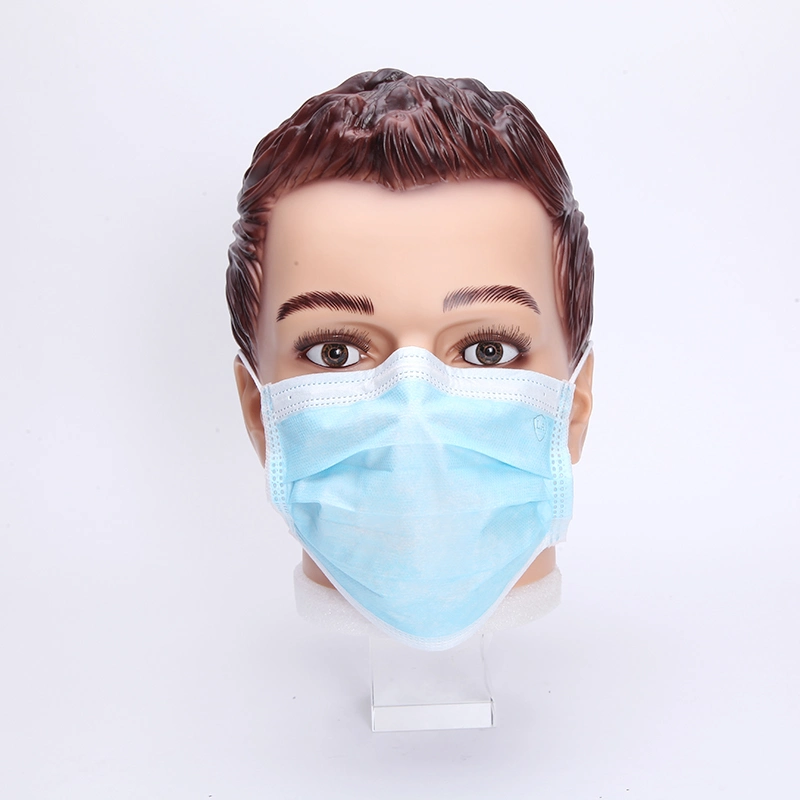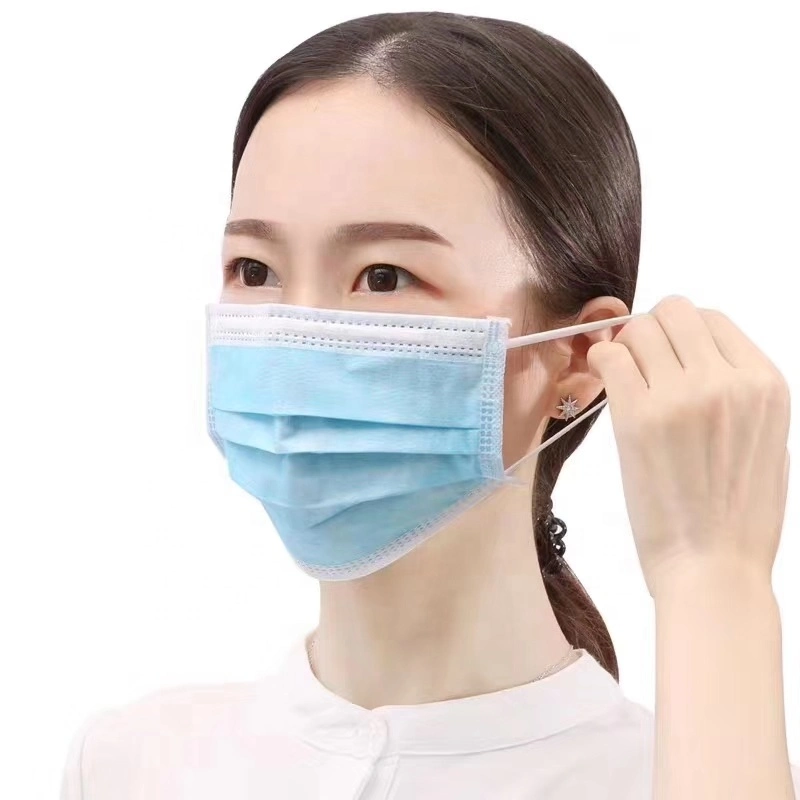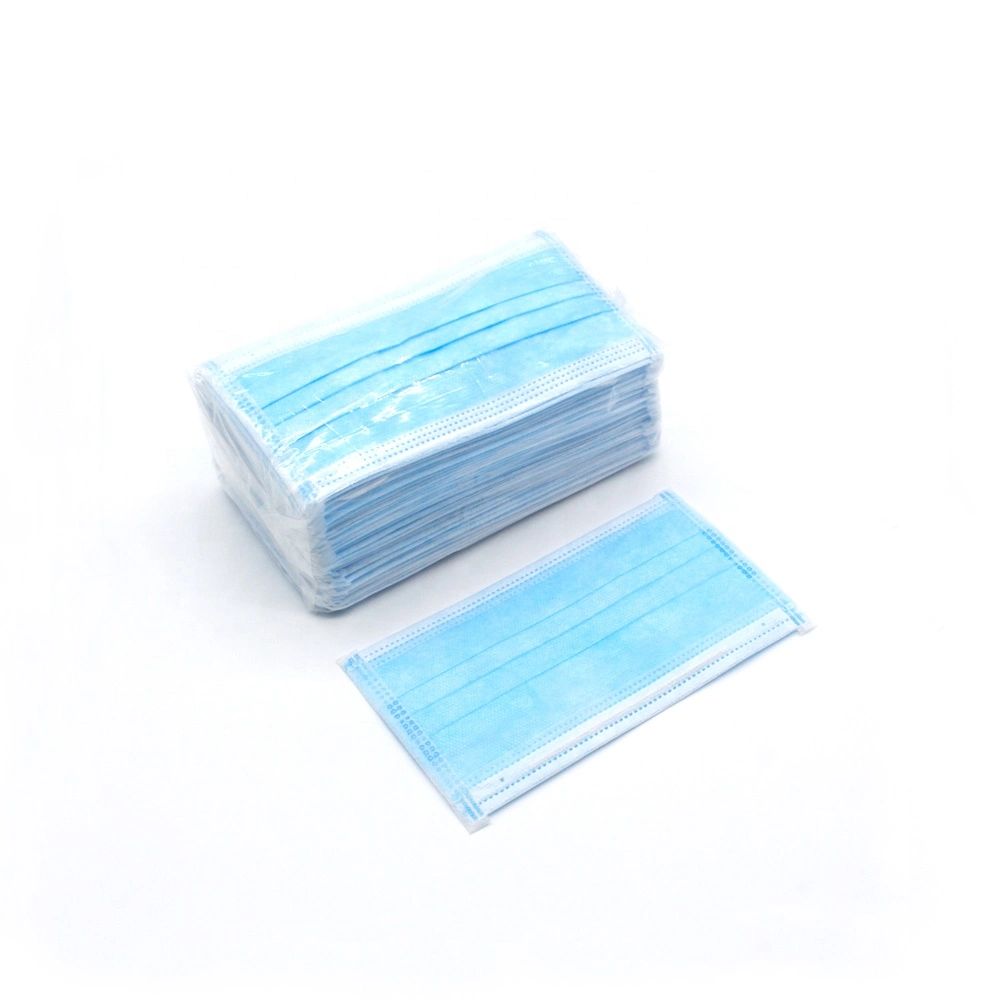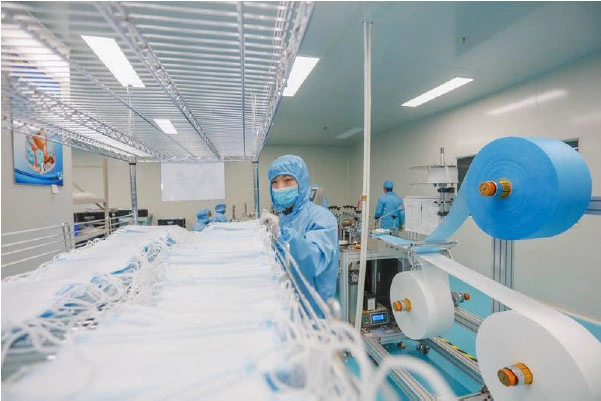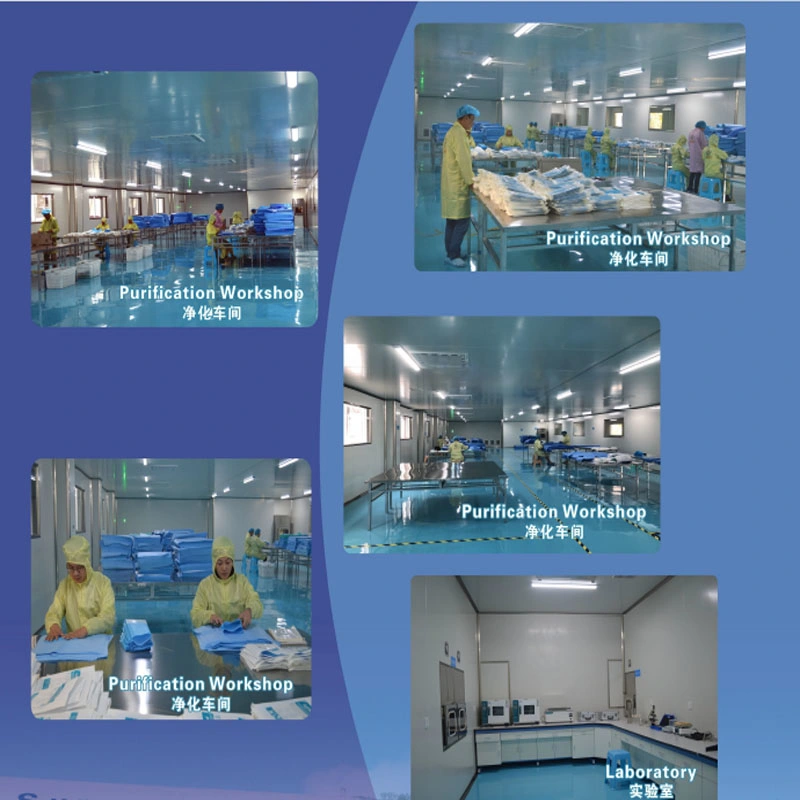 About us
Dalian Free Trade Zone United BoTai Bio-Tech Co.,Ltd., was incorporated in 2006. It is a high-tech biological company specifically committed to research and developing proteins, manufacturing and marketing biological products.

We are now cooperating with National Laboratory of Protein Engineering of College of Life Science Peking University and other well-known institutions, have successfully developed and optimized Metallothionein(MT), Gene recombinant Hirudin(HV2), , Interleukin-2(IL-2), human Intestinal Trefoil Factor(ITF), and other nearly 30 kinds of proteins and biochemical reagents. They are playing outstanding roles in food, nutrition & health care products, beauty & skin care products and analysis of pharmaceutical research.

In biological and other field( Pharmacy and health care),our products also have special features. Many universities use our proteins for their experiments, such as University of Toledo, Indian Chandigarh University, Ra Pharma, Tsinghua University, Zhejiang University, Jinan University, Military-Medical Academy, the Third Military Medical University, the Forth Military Medical University, Hong Kong University of Science and Technology, Fudan University, Beijing University of Chinese Medicine, Nankai University, Chinese Academy of Sciences Institute of physicochemical, China Medical University, Liaoning Drug Research Institute, Wuhan University of Technology, Dalian University of Technology, Jilin Medical Collage, Southern Medical University , Zhejiang Foresty&Farming University, etc, and get good results. The health care products can remove garbage in the blood, it is good for the treatment of kidney diseases and cardiovascular diseases, without any negative consequence. The bio-protein and health care products not only gain good feedback in domestic, but also sold in global market. USA, Canada, Germany, Italy, Russia, Australia, Malaysia, Indonesia, Thailand, India, Pakistan, Dubai(UAE),Hong Kong, Taiwan and so on, our products spread all over these countries and areas.

In this special period of time, in addition to providing high quality IFN for each pharmaceutical factory and hospital, United Botai is authorized by a company to purchase and customize PPE for them and use its own advantages to provide customers with high quality products. Among the orders that have been successfully processed were KN95 masks for the navy and PPM for two companies. Cooperation with a well-known medical company is also under way.
Our advantages: 1. Product quality assurance, familiar with 0969-2013, 0469-2011, 2626-2006, ASTM, NIOSH, ffp1-3 and other standards, Professional, serious and authentic. 2. Have many factory resources, can quickly complete the production of the orders. 3. Excellent booking air space capacity to ensure priority booking and rapid delivery. We know that speed is the most important, and our team's ability to process orders is excellent. The following is a real case.

Received the payment on Apr.9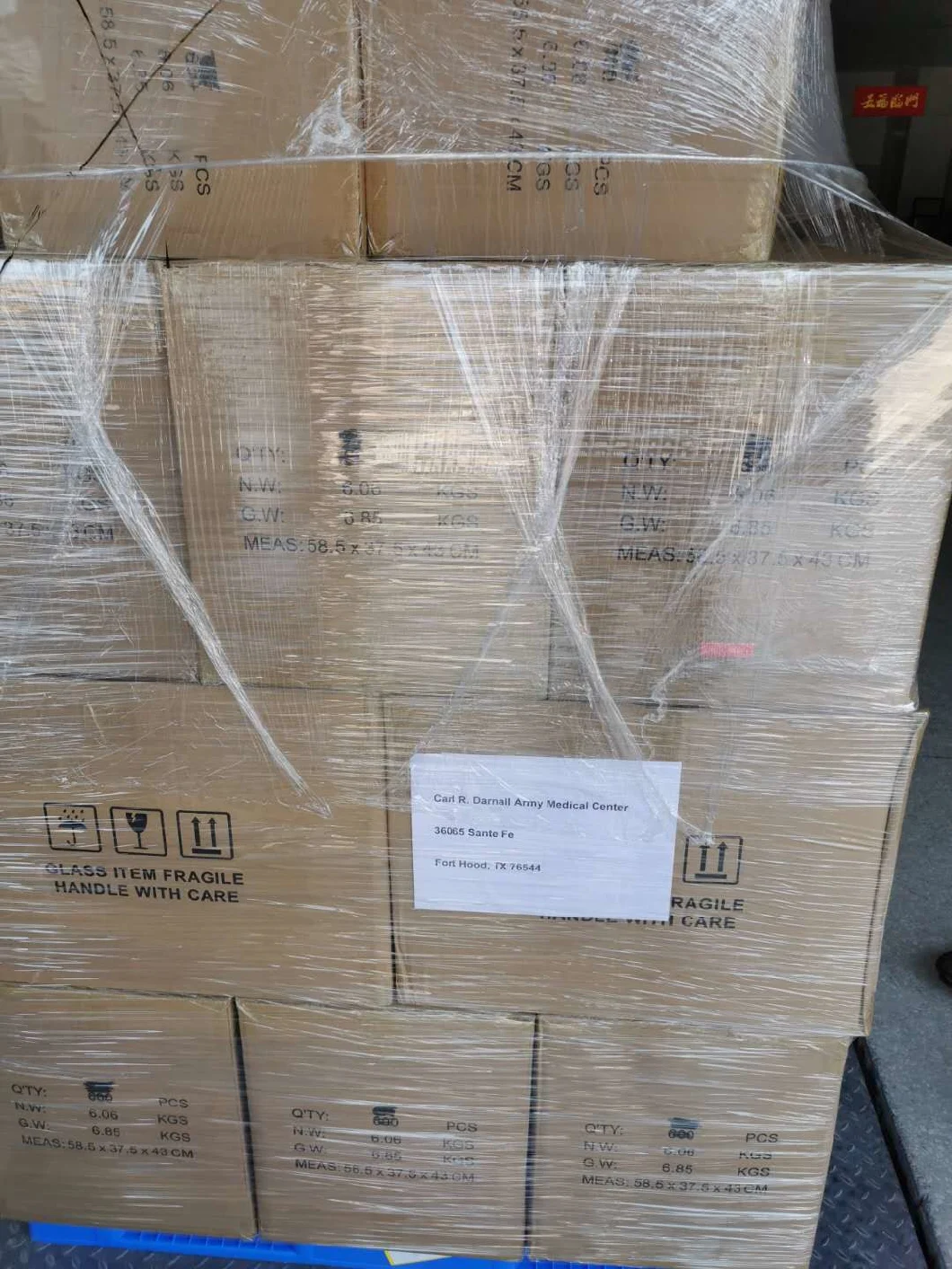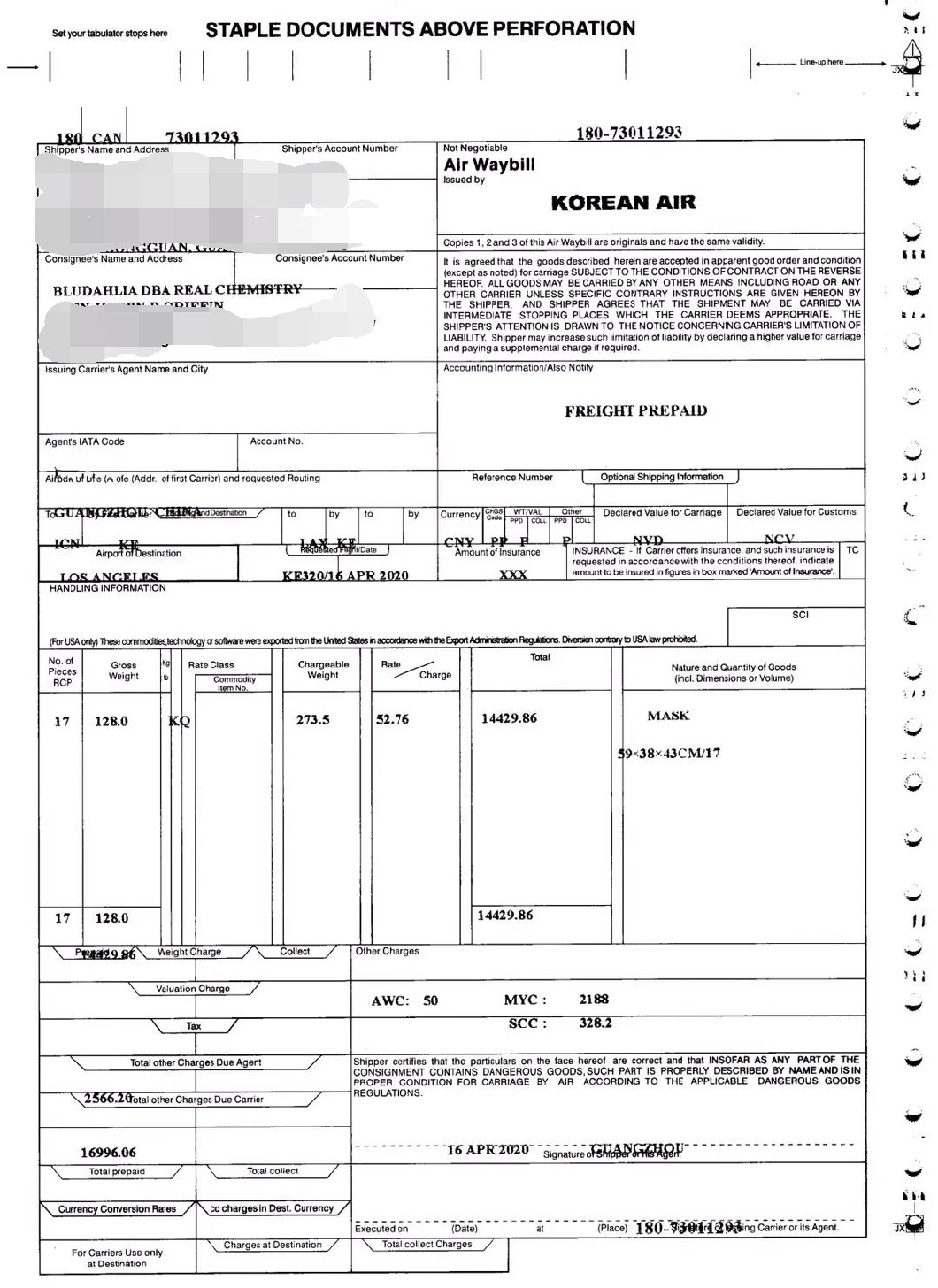 Sent out the goods on Apr.16.
FAQ
Q: How long is your delivery time?




A: Generally it is 5-10 days if the goods are in stock. or it is about 14 days if the goods are not in stock, it is according to quantity.




Q: What is your terms of payment ?




A: 100% in advance.

Because we can get air space, we always ship the goods by air, the delivery speed is very fast. Generally speaking, with the quantity of 100k and the production of boxes, the total delivery is about 7-10 days, so 100% prepayment is required.

If large quantity, 70% T/T in advance ,balance before shippment.