Aluminum Alloy Folding Stretcher (EDJ-003A)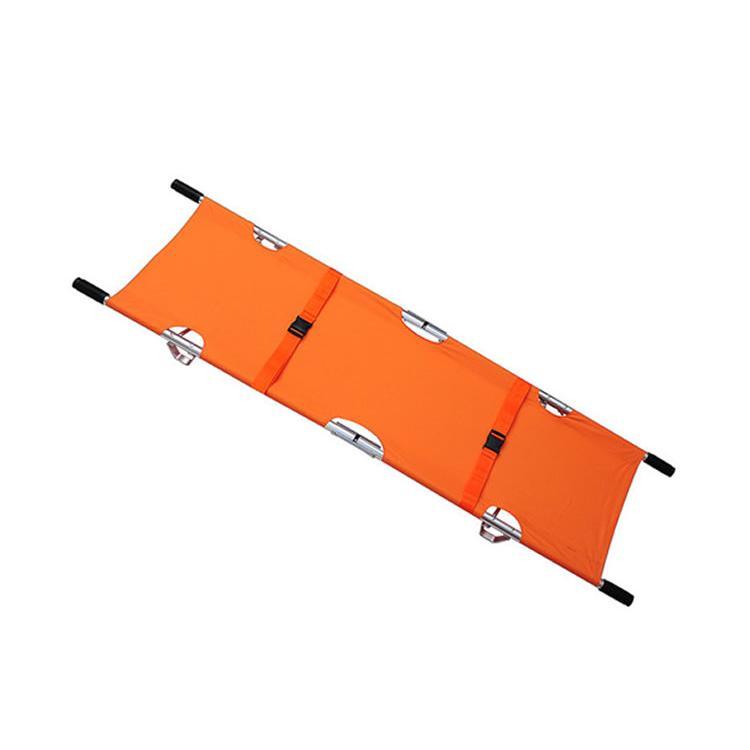 * Product description:
This aluminum alloy rescue stretcher is made of high-strength aluminum alloy and Oxford fabric, which is humanized in design; The stretcher has the characteristics of light weight, small size, convenient carrying and safe use, which greatly improves the rescue efficiency.
* Usage:
Open the stretcher surface and fasten the safety belt at the same time.
* Scope of application:
This product can be used for transporting sick and wounded in hospitals, sports venues, public places, commercial buildings, ambulances and military battlefields.
* Maintenance:
Always keep clean (including disinfection);
Always check whether there are loose parts. Storage and transportation:
Store in moisture-proof and non-corrosive environment;
Can be transported by general means of transport;
Do not invert during storage and transportation, and stack them as shown in the packing box.
Technical parameters:
Product Size (L*W*H ): 208*54.5*13cm
Folding Size (L*W*H ): 104*17*9cm
Packing Size: 109*20*9.5cm
N. W.: 4.7kg
G. W.: 5.3kg
Load Bearing: ≤ 159kg