| | |
| --- | --- |
| item | value |
| Brand Name | Eternity |
| Model Number | SH300 |
| Place of Origin | China |
| Instrument classification | Class II |
| Power supply | 100-240V, 50/60Hz, 65A (MAX) |
| Inspiratory time | 0.2 to 9 s (adult), 0.2 to 5 s (pediatric) |
| Inspiratory pressure(Pinsp) | 5 to 70 mbar (or cmH2O) |
| Inspiratory pressure(Pmax) | 80 mbar (or cmH2O) |
| Ventilation modes: | IPPV, A/C, PCV, SIMV, SPONT/CPAP, PSV |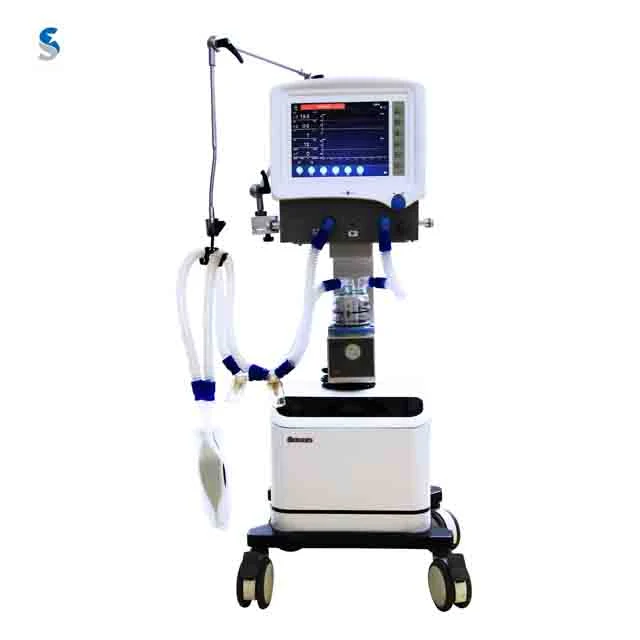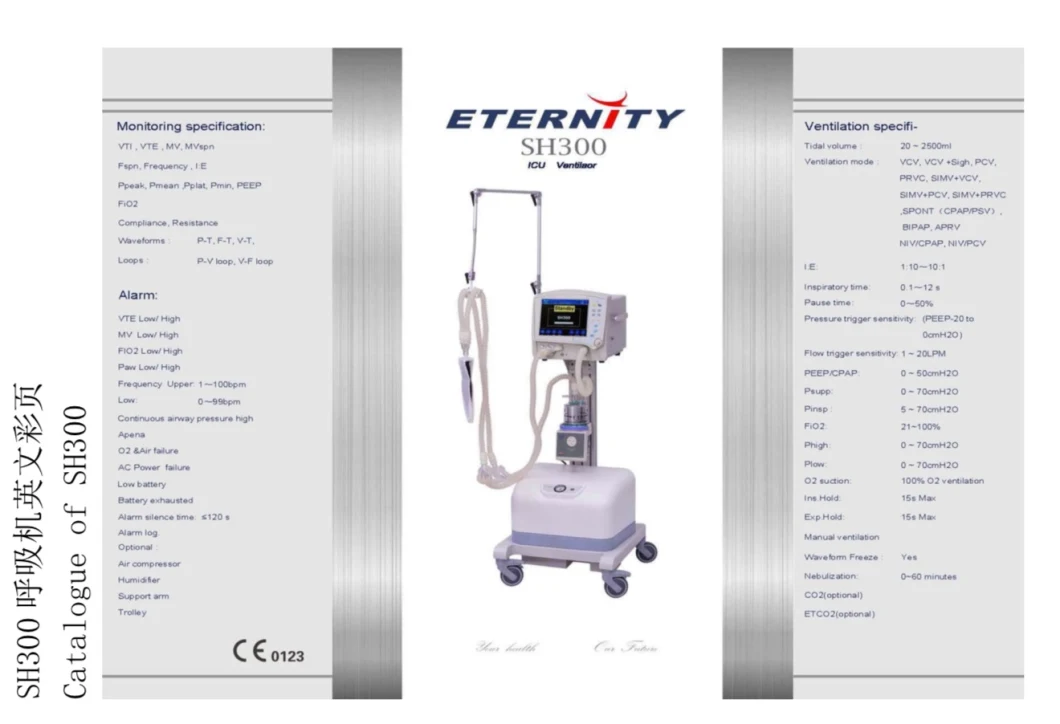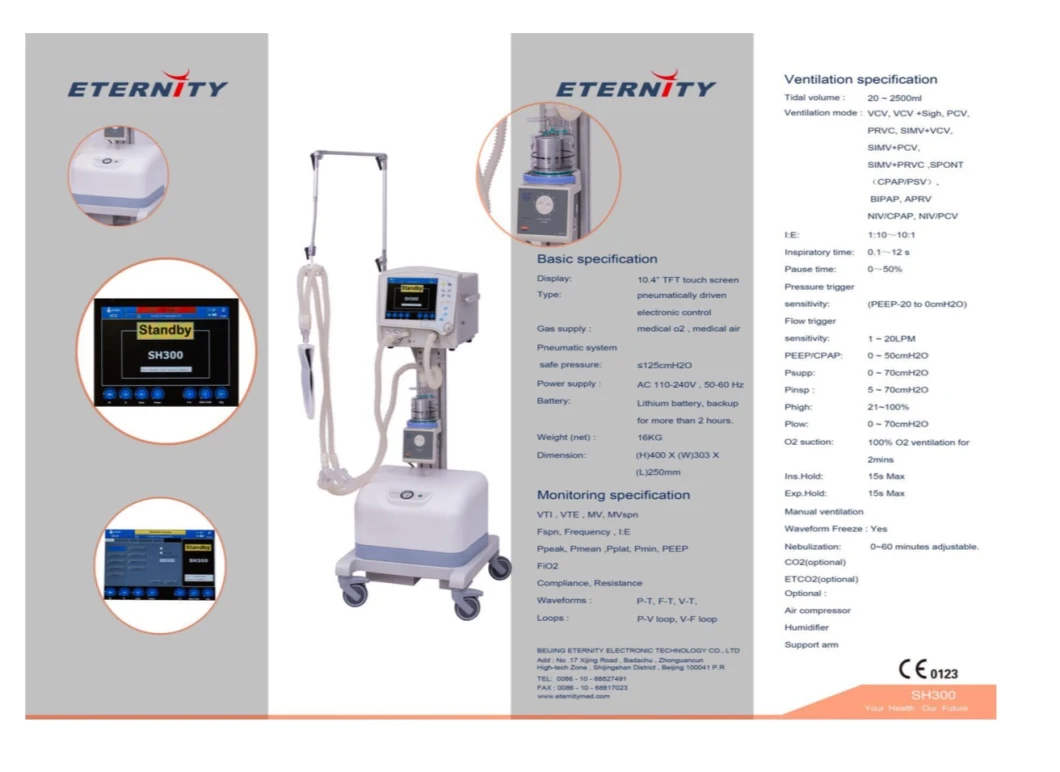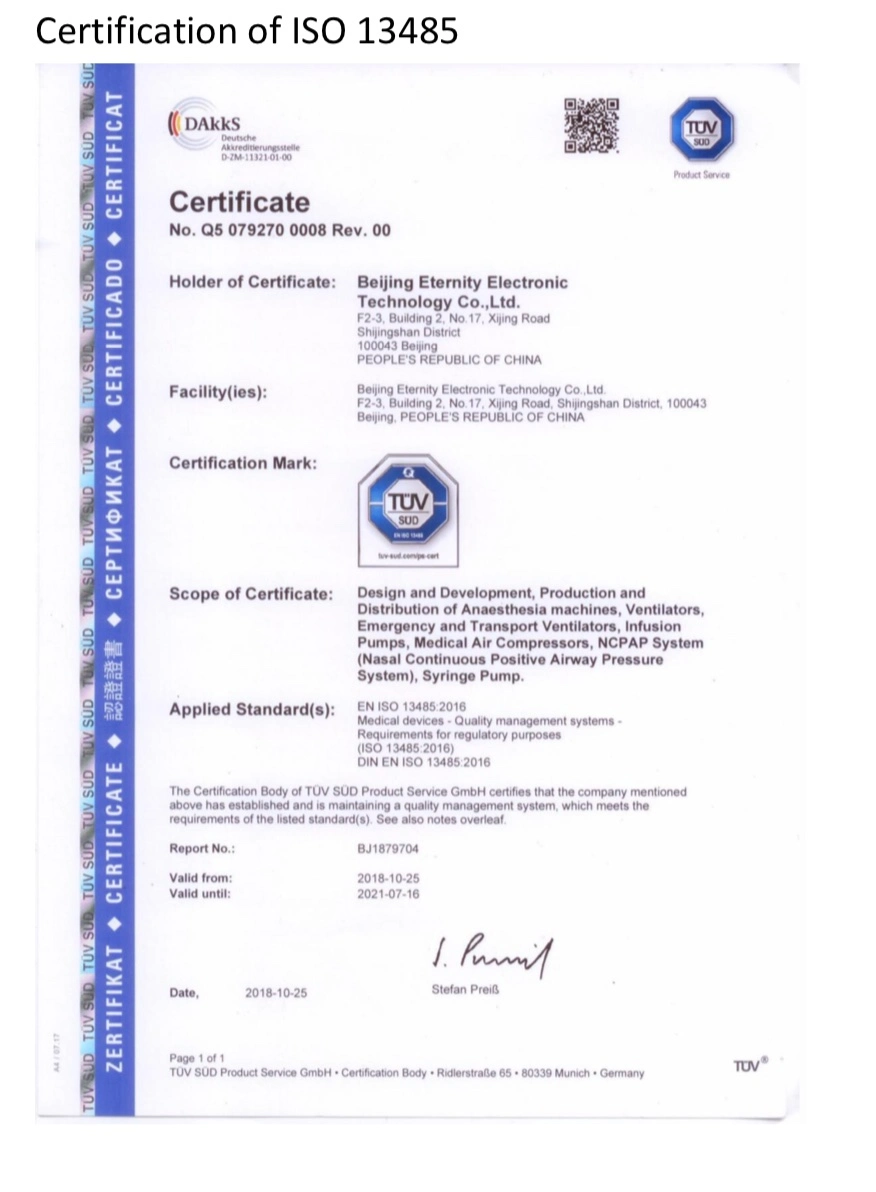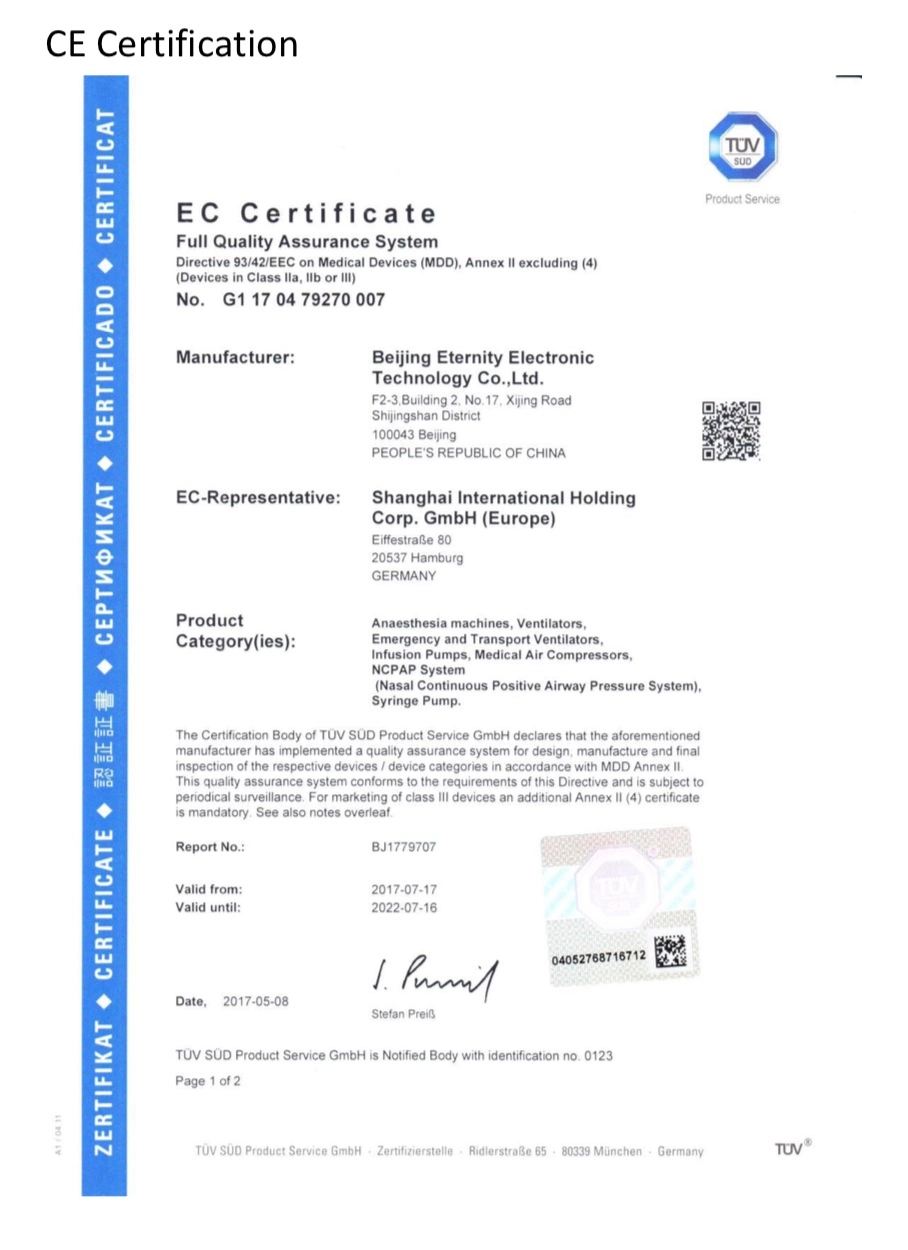 Application:
The ventilator is suitable for various kinds of medical institutions for cardiopulmonary resuscitation respiratory support. Acute respiratory failure caused by various reasons or incomplete oxygenation dysfunction. Intra-operation, post-operation respiratory support, other respiratory treatment.
Trust Points
l Simplicity: easy to use, easy to move with 4 wheels.
l Choice: adapt the equipment to your patients and procedures freely
l Patient Centered Ventilation: Precision in an anesthesia ventilator, from conventional ventilation to advanced modes, including 5 modes: IPPV; A/C; SIMV; SPONT/CPAP; MANU.
l Designed and manufactured by Superstar Medical with over 23 years experience in this area.
l Flexible configurations to suit your needs.
l International standard and advanced technology suitable for wide range use.
l Compact interface and big screen give you better operating experience.
l Over 2,000 units installed in the world.
Features
l 10.4" TFT LCD screen displays the Ventilation parameters, Alarming information and Waveform.
l Recycle breathing pipe, ensure easy operating and keep tidy.
l Multiple working modes such as volume control and pressure limit, adapt to wide range patient.
l Vaporizer with temperature, flow compensation and self-lock function, keep safety anytime.
l Multiple parameters monitoring interface, make every parameter clear, let users know the patient conditions in all aspects;
l Real time pressure-time, flow-time loop graphics and high precision O2 concentration detection function included.
l Venturi effect technology ensure the machine working without air gas source.
Safety
l Three level alarming system, visual and sound alarm information.
l With lots of alarming, reminding and protection functions.
l Advanced power management control technology.
l With built-in backup power source, when outside power source goes off, back-up power source starts to work.
l Self-check before running, eliminate system mistake.